Get access to insider strategies that are putting the 1% at the top, and keeping them there.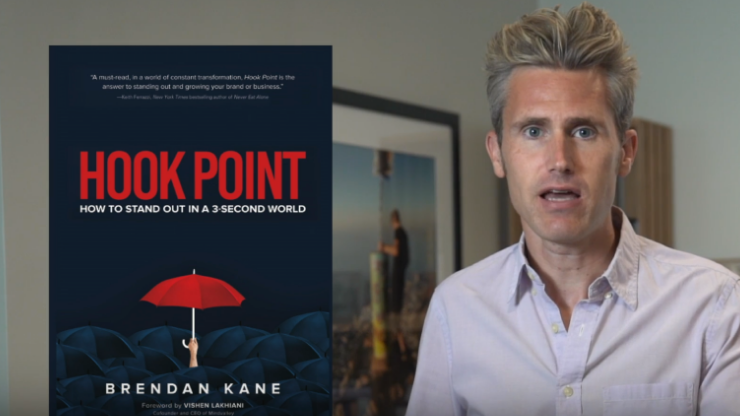 A personal note

from Brendan Kane, marketing advisor to celebrities, pro athletes, and major brands…
After 15 years creating marketing strategies for Sony, Yahoo!, IKEA, Taylor Swift, Katie Couric, and countless celebrities and pro athletes, I noticed that...
Even the most successful people in the world have to work a lot harder to stand out then they used to.
If you can't capture attention in 3 seconds, not a single person will hear your story, or know your brand, product or service.
The Hook Point Book

will show you a winning formula to grab attention in 3 seconds or less. Gary V attributes his success to mastering this one critical skill.
A lot of people are wonderful and have amazing products or services but don't succeed because they're missing a powerful Hook Point.
Moving forward you won't be left hanging…...
I am going to walk you through the exact steps to craft a Hook Point that works… with tons of examples from companies, brands and people, like Netflix, Jay Shetty, Elon Musk and more.
That is my commitment to you.
Hook Points can make big things happen for you…..did I say big!
I used this process myself to grow from zero to one million followers in just 30 days, when nobody even knew who I was. If you've ever been told things like…
Then you'll be happy to know that you can throw all that bad advice away. I am here for you.
A good Hook Point will give you exponentially better results with the products or services you already have, in the market you're already in… and it can even be fun!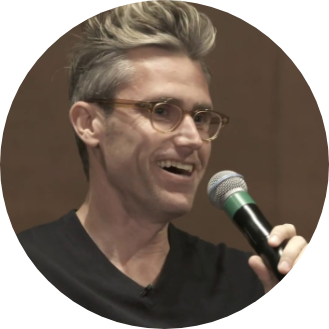 Yes

it's possible to rise to the top of your market with the right Hook Point
Imagine how empowered you'll feel when you can:
Having a well crafted Hook Point is that only effective way to get attention, stand out, grow and scale
Here's

exactly

what

you're getting inside

the Hook Point book
This book is not based on the latest marketing "trend" that will fade out by next month, or next year. It's not a hypey manual that will teach you to create fear or false scarcity. It's not a "tactic" that will hurt your brand.
It's not a hypey manual that will teach you to create fear or false scarcity. It's not a "tactic" that will hurt your brand.
In our current 3 second attention world, there isn't a single entrepreneur that can get away without a Hook Point.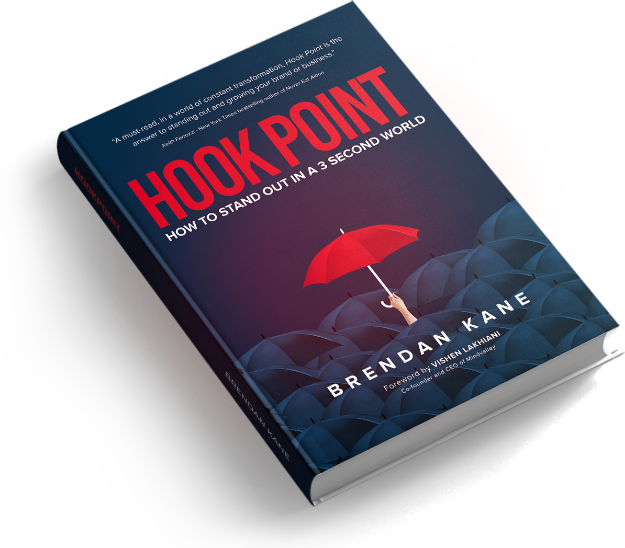 The

Hook Point

book
walks you through my
step-by-step method for
creating one.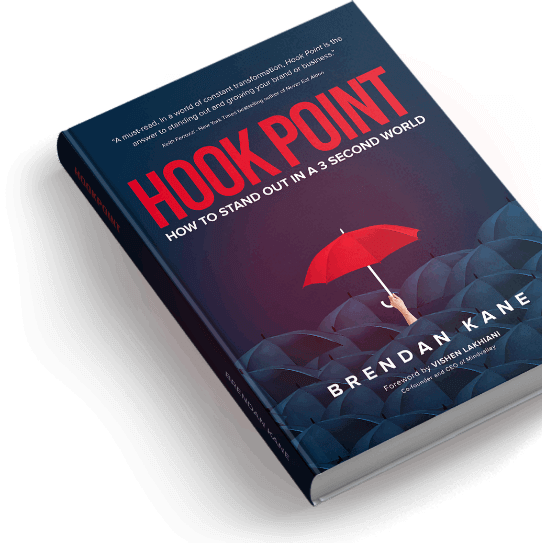 What other business
owners & influencers are
saying about Hook Point

"In this new micro-attention world, it's becoming harder and harder to stand out. Hook Point shares tried-and-true ways that get people to pay attention and is a must-read for anyone posting anything on social media today."

— Cyrus Gorjipour
      Cofounder and CEO of Goalcast



"The average American sees 4,000 ads a day, and who knows how many posts on social media. If you want to cut through the clutter and build a massive business or personal brand, Brendan Kane and Hook Point are your secret weapons."
— Craig Clemens
      Cofounder of Golden Hippo


"We are all looking for the biggest Hook to capture the market place. Hook Point shows us how to get attention and build upon it. If you want people to pay attention to your brand, you need to pay attention to Brendan and Hook Point."

— Joivan Wade
      founder of the Wall of Comedy, actor in The First Purge, and the star of DC's Doom Patrol


"If you want to become a long-lasting, successful brand both online and off, look no further. Brendan helps you find the messages that get people to pay attention time and again."

— Melissa Ambrosini
       bestselling author, speaker, podcaster, and entrepreneur


"Brendan is a master at getting attention. If you feel you are in a crowded market and having a hard time standing out from the competition. His latest book, Hook Point, has tools and strategies you can use right away."
— Ajit Nawalkha
     Cofounder, Evercoach and Mindvalley


"If you want to become a lasting, successful brand online and off, Hook Point is a must-read. Brendan delivers proven strategies that are sure to help you stand out and grab people's attention."
— Sally Newell Cohen
      senior vice president of global communications at ICANN; former COO of Toastmasters International
Frequently Asked
Questions
As soon as you enter your details into our secure servers we'll get you your order access details within 15 minutes. 
Yes. If you download Hook Point and for any reason are not satisfied, my team will refund your amount paid within a 30 day period.
If you need support crafting Hook Points there are several opportunities to work with my team directly on that.
My team is here to support you 9-5 Pacific, Monday through Friday. Reach out to support@hookpoint.com and expect a quick reply!